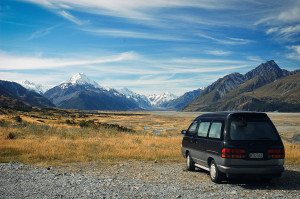 "And then there is the most dangerous risk of all - the risk of spending your life not doing what you want on the bet you can buy yourself the freedom to do it later." - Randy Komisar
As a physical therapist, it is my job and privilege to work with patients to improve mobility and restore function. Currently I work in a transitional care unit of a skilled nursing facility. This means I work with a wide variety of patients who are there after hospitalizations. They have had injuries, illnesses, or surgeries, and many have significantly complex medical problems. A large number of patients make excellent recoveries and return home and to their normal activities. Some, however, do not.
It is the ones who don't recover who get me to pause and think about living each day with intention and purpose. You see, I have seen patients say their last goodbyes to family members after long, full, lives well lived, but I have also seen heartache, bitterness, and unfulfilled dreams.
One day, a patient who suffered a massive stroke years ago - at a relatively young age - turned to me and said "I saved all my money for retirement. I planned to travel the world, and worked so hard for years to save up. Now look at me. I can't go anywhere."
You never know what tomorrow will bring. Life is short. And while I understand the concept behind hard work and saving money for the future, my life experience and career choice has given me an up-close-and-personal view of why living today is just as important.
It is reported that Steve Jobs looked in the mirror every morning and asked himself:
"If today were the last day of your life, would you want to do what you are about to do today?"
When the answer was "no" for many days in a row, he knew it was time to make a change. Facing ourselves in the mirror and asking this question can help us decide if we're spending our time on what's truly important to us.
When you know you want to change how you're spending your time, here are some steps to get you started:
1. Take steps toward what you really want to do every day. 
Do you want to change careers midlife? Sign up for one college class this semester. Start moving toward your goal every day - pretty soon you'll look back and be amazed at how far you've come.
2. Make mindful purchases.
Do you have dreams that are expensive? Are you like my patient, who had a dream of traveling? Start cutting back your spending immediately so you can do some traveling while you're young, healthy, and capable. With every purchase you make, consider whether you really 'need' the item you're buying or if that money could be better spent on booking a flight to an enticing location.
3. Start decluttering your schedule.
Get rid of obligations you dread. Freeing up time in your schedule will allow you to work on making progress toward goals you've been saving for retirement.
4. Focus on who you are. 
You might not have the luxury of leaving all your current obligations on the spur of the moment to fulfill your dreams for retirement but you can certainly work on being a better person today. Practicing gratitude, listening, and compassion will enrich your life and the lives of others. Being positive and encouraging can help brighten others' days. You have the potential to impact lives in your current situation. As you take steps toward your long-term bucket list, remember that you have the ability to make the world better every single day from right where you are.
If you want to make changes in your life, I can help you. What I don't want you to do is jump ship from your current job to blindly "follow your passion." You need a strategic plan to discover your strengths, the dent you want to make on the world, and the action steps you'll take to see your goals come to fruition. I can help you with all of that. Not sure what you're passionate about? Click here for my FREE workbook "30 Powerful Questions to Find Your Passion."
The only thing we know for sure is we have TODAY. It's an awesome gift to be alive and healthy. Avoid the trap of saving all your living for the future, when today is the only guarantee.
I'm here to help.
Kerry
Photo credit: www.picjumbo.com/http://www.zivotnacestach.cz//Travel to Mount Cook National Park